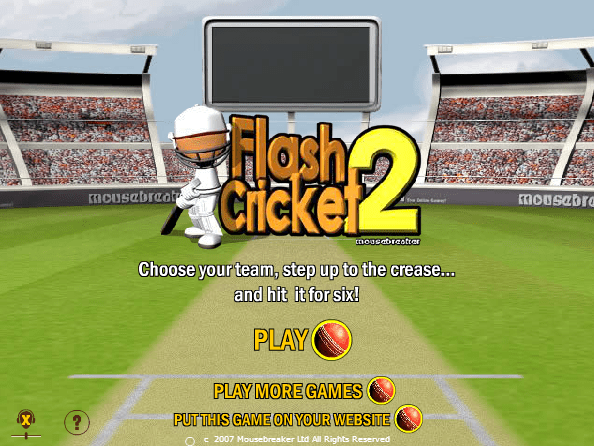 Flash Cricket 2 is challenge game with 11 levels, which get harder and harder as the game goes on.
Complete all 11 levels to complete the game. It is pretty tricky!!
Let us know in the comments if you manage to make it all the way without taking a cricket bat to your computer !!