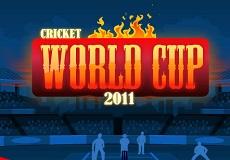 Play Cricket World Cup 2011, a brilliant flash game that takes you through the tournament from start to finish.
Select your team and the number of overs per match and go all the way to lift the World Cup trophy.
Be sure to check out the 'help' inside the game, so you can get all the controls and instructions.